Who are we?
Michel de Tymowski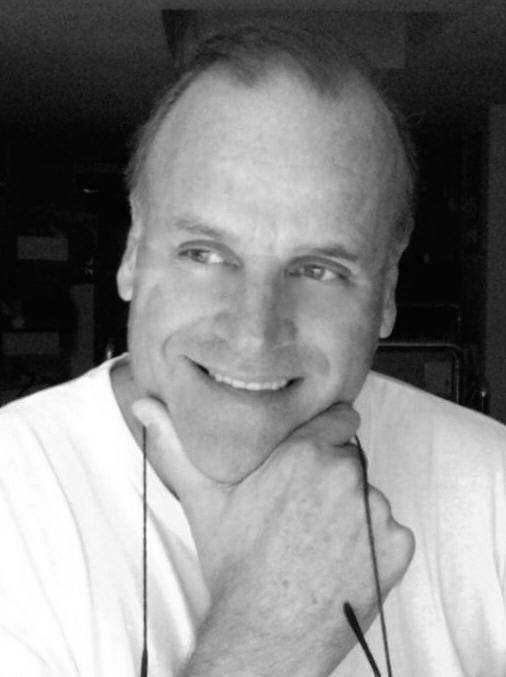 Michel has created TymWork in 1999 and is leading the practice. Has worked extensively with leading organization HQs (many in the high tech and medical/pharma sectors). Among other projects, Michel has been very active in major mergers (Reynolds Tobacco to Japan Tobacco, Digital Equipment to Compaq, and Compaq to HP). Strong skills in sales and executive management compensation, having an active role in European Executive salary surveys for many years both with the corporate world or with renowned consulting firms. Provides technical expertise on HRIS programs, expatriate policies, position evaluation and competency assessment projects (has developed Netcomp, an evaluation/assessment software program), implemented and supported databases such as PeopleSoft or OMEGA sales crediting systems, developed customized databases (i.e. job evaluation at Mercer, compensation budget planning process program for both Digital, Compaq as well as for HP, and Executive Sales Incentive tracking program).

Michel's assignments have taken him all over EMEA with strong links with the US as many of his clients or employers are and have been US multinationals.

Prior creating TymWork, Michel has worked with Digital Equipment as EMEA Enterprise Business Group C&B Mgr, with Mercer and Towers Perrin as partner consultant, and earlier in his career, with GTE as EMEA HR Services Director and Corporate C&B Mgr.

Michel holds a MBA degree in International Marketing from Pace University (NYC) and a B.S. degree in Marketing/Management and Economics from Long Island University. He is fluent in English and French and has teached Compensation Strategies and Management Development classes at the Ecole Hôtelière de Lausanne (EHL), and ocassionally teaches at Webster University (Geneva campus) for their MBA program.
Linkedin profile : http://www.linkedin.com/in/tymowski
Phone : +41 78 630 7884
Skype name : Tymwork
Jean-Marc van Griethuysen
<![if !vml]>

<![endif]>
Jean-Marc recently became an independent compensation and benefits consultant and is currently supporting TymWork on a project basis. He is an international compensation and benefits professional with more than 25 years top level experience in international transfers, remuneration, pensions, human resources information systems, job evaluation systems, performance planning and appraisal systems, together with solid background as a Human Resources Generalist, experienced in recruitment, training and development, HR audits, HR planning, executive continuity, collective bargaining and social plans.
Prior to becoming an independent consultant, Jean-Marc was for 7 years the Director Compensation and Benefits for Western Europe, Emerging Markets and Canada at the Medtronic Headquarters in Switzerland where he put in place the corporate reward philosophy and framework, adding to it much needed systems and processes. Prior to Medtronic, Jean-Marc's career located him in Belgium, Germany and Switzerland where he worked with Sylvania Lighting International as Director Compensation & Benefits and Human Resources Services, with GTE Sylvania European Lighting Division Headquarters as Compensation & Benefits and Human Resources Services Manager, with GTE Corp as Compensation and Benefits Manager EMEA, with Valenite Europe as Human Resources Manager for Europe, and during his earlier career, Associate Director with the Executive Compensation Service of Management Center Europe (today Watson Wyatt Data Services) in charge of their compensation surveys department. Also has been a Company Secretary of a daily sports newspaper.
Jean-Marc holds a B.S. degree in Business Administration from the University of Southwestern Louisiana (Lafayette, USA) and is fluent in English and French with basis in German and Dutch.
Linkedin profile : http://www.linkedin.com/in/jmvgreward
Phone : rue de Warnoumont 3, B-4140 Sprimont
David Leigh
<![if !vml]>
<![endif]>David Leigh, has nearly 30 years experience of Human Resource Management, Consulting and Project Management - predominantly in the International High Tech sector, providing him with extensive industry knowledge with specific experience at Wang Labs, Compaq Computer and most recently, Hewlett Packard. During this time he has held senior HR positions, responsible for both Western Europe and the Emerging Market countries of East Europe, Middle East and Africa.
Having extensive involvement in pre/post merger and restructuring activities, he has spent 2 years in Russia, as HR Director - developing and implementing a specific HR Strategy to support major business expansion, and over 6 months in South Africa involved in focussed HR Program design and implementation as part of the Black Economic Empowerment legislation.
Strong team player – high integrity

Extensive Generalist and Specialist (C&B) background

Multinational and multicultural experience

Mature and emerging market experience

Pragmatic and business oriented

Significant experience within the IT industry
David holds a B.A. degree in Social Sciences and a HNC Electronics from Manchester University. He is fluent in English and German.
Linkedin profile : http://www.linkedin.com/in/davidjleigh
Phone : +49 170 915 9043
Phil Porter
<![if !vml]>

<![endif]>Phil is a leading International Human Resources Executive with extensive experience in both generalist and specialist positions based in Europe. His most recent position was VP International HR Orange SA, one of the world's premier mobile telecommunications providers.
Phil has also held HR Director Positions in multi-national corporations General Electric, Compaq, Digital, Sperry and Fruehauf. In addition, he has fulfilled specialist positions in Management & Organisational Development and in Compensation, Benefits and Expatriate Relocation. He has managed initiatives in Succession and Development Planning, Performance Management and Competency Development and has been responsible for Strategy Formulation, Change Management and Human Resource Management effectiveness.
At General Electric and Digital, he directed major restructuring programs. At Orange, he developed Coaching for International CEOs which supported an integrated team development program.
Phil has spent most of his career in Europe at large scale, high technology and telecommunications businesses.
He has also worked extensively in North American, Asia/Pacific and African regions and has completed assignments in the public sector and with start-up companies, most notably in interactive television broadcasting.
As an independent consultant with his own Swiss based business, he is delivering:
Interim HR leadership to revitalise and refocus HR departments

Executive coaching and development

Organisational diagnosis and re-engineering

Consultancy to address HR effectiveness and cost based resourcing
A graduate of Business Administration, he has professional and postgraduate qualifications in Human Resource Management and Industrial Relations.
Linkedin profile : http://www.linkedin.com/pub/0/18a/935
Phone : +41 78 608 8191
Pari Namazie, PhD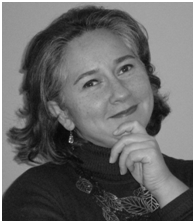 P
ari has over 18 years of experience working as a consultant to multinational and international companies. Her expertise is working in emerging and risky markets to set up, implement and deliver HR processes. She is involved in talent management and development, performance management, compensation and benefits consulting, designing HR strategies and learning and development.
In addition to her HR consulting, Pari has worked with all organisational levels from senior executives to project and virtual teams providing training solutions in intercultural competence, personal leadership, global team development, building trust and organisational commitment, values and strategies.
One of her main strengths is to help companies better understand working and living in the Middle East and Islamic countries.
Areas of Expertise include:
Human Resource Consultant

Leadership and Management Skills Trainer

Global Team Development Trainer

Building Intercultural Competence

Middle East and Islamic Country Knowledge

Design and Delivery of Learning and Development Solutions
Pari holds a PhD in International Human Resources Management (2007) from Middlesex Business School in London. She contributes to academic journals and is a regular speaker at international conferences on HRM and intercultural competence. In her career, Pari has founded and co-founded 4 consultancies; Atieh Bahar Consulting, a strategic consultancy, Atieh Roshan Consulting, an HR consultancy and Atieh Borna, a talent management consultancy and now Atieh International, a strategy and HR consultancy based in Vienna Austria. Atieh International works in emerging and risky markets, mainly covering West Asia.
Pari currently lives in Vienna with her husband and 2 children. She is fluent in English and Persian and speaks basic German.
Direct contact : pari@atiehinternational.com
Linkedin profile : http://at.linkedin.com/pub/pari-namazie/1/44/488
Website : www.atiehinternational.com
Phone : +43 1 202 3019
Skype name : parinamazie
About us | News | Services & Surveys | Products | Our Team | Search | Contact us